13 October 2020
FSBI TsNIGRI takes part in the 16th mining and geological forum MINEXRussia-2020
The 16th mining and geological forum MINEXRussia-2020 was held in Moscow on October 6-8, 2020. It focused on the mining industry development against pandemic background and the associated economic crisis. TsNIGRI took an active part in the forum and became a partner of the technical session, "Innovative technologies in current nonfuel mineral prospecting: hype and realities". Representatives of companies that design unique methods and test new approaches effectiveness in practice were invited to the session as speakers. The session was moderated by I.G. Tretyakova, Scientific Secretary of the institute, PhD.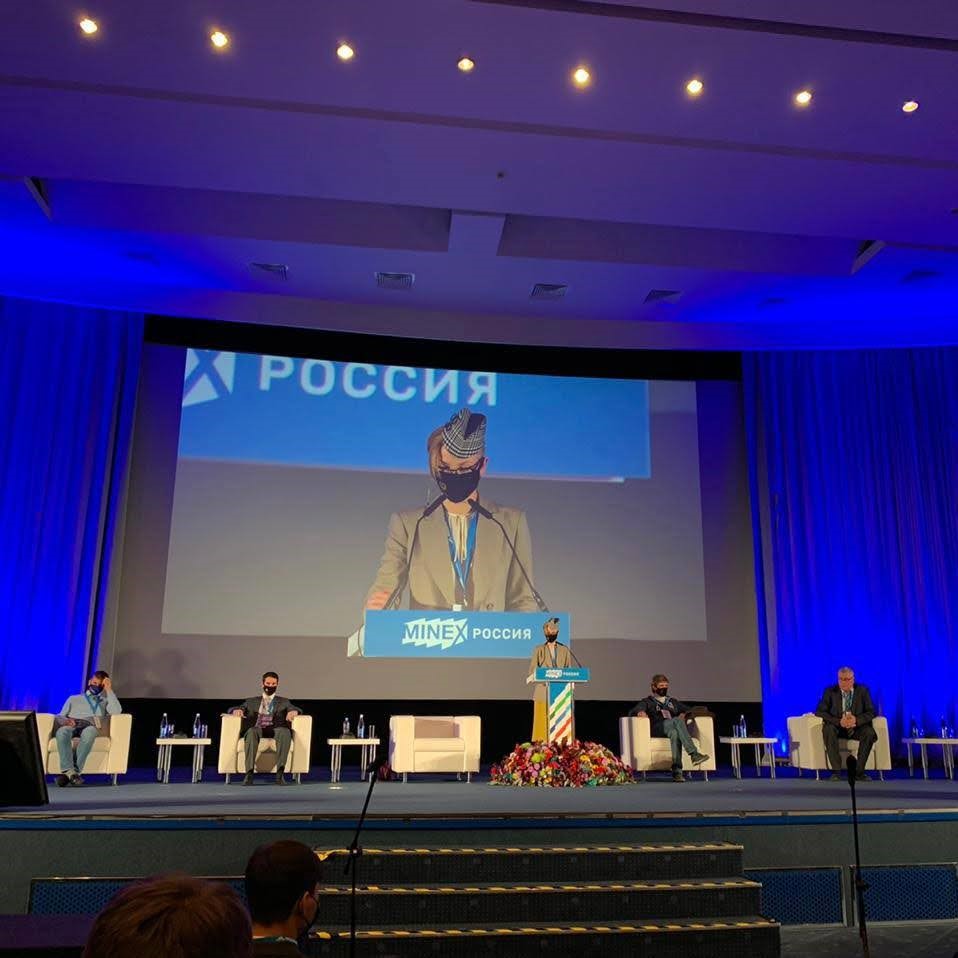 Technical session 1 was held on October 7, 2020 in face-to-face presentations format in the main conference hall. In addition to representatives of mining companies, the session was also attended by E. E. Kotelnikov, Head of the international relations department (TsNIGRI), Ph. D., who made a presentation on the effectiveness of modern methods and technologies in mineral deposit prospecting worldwide.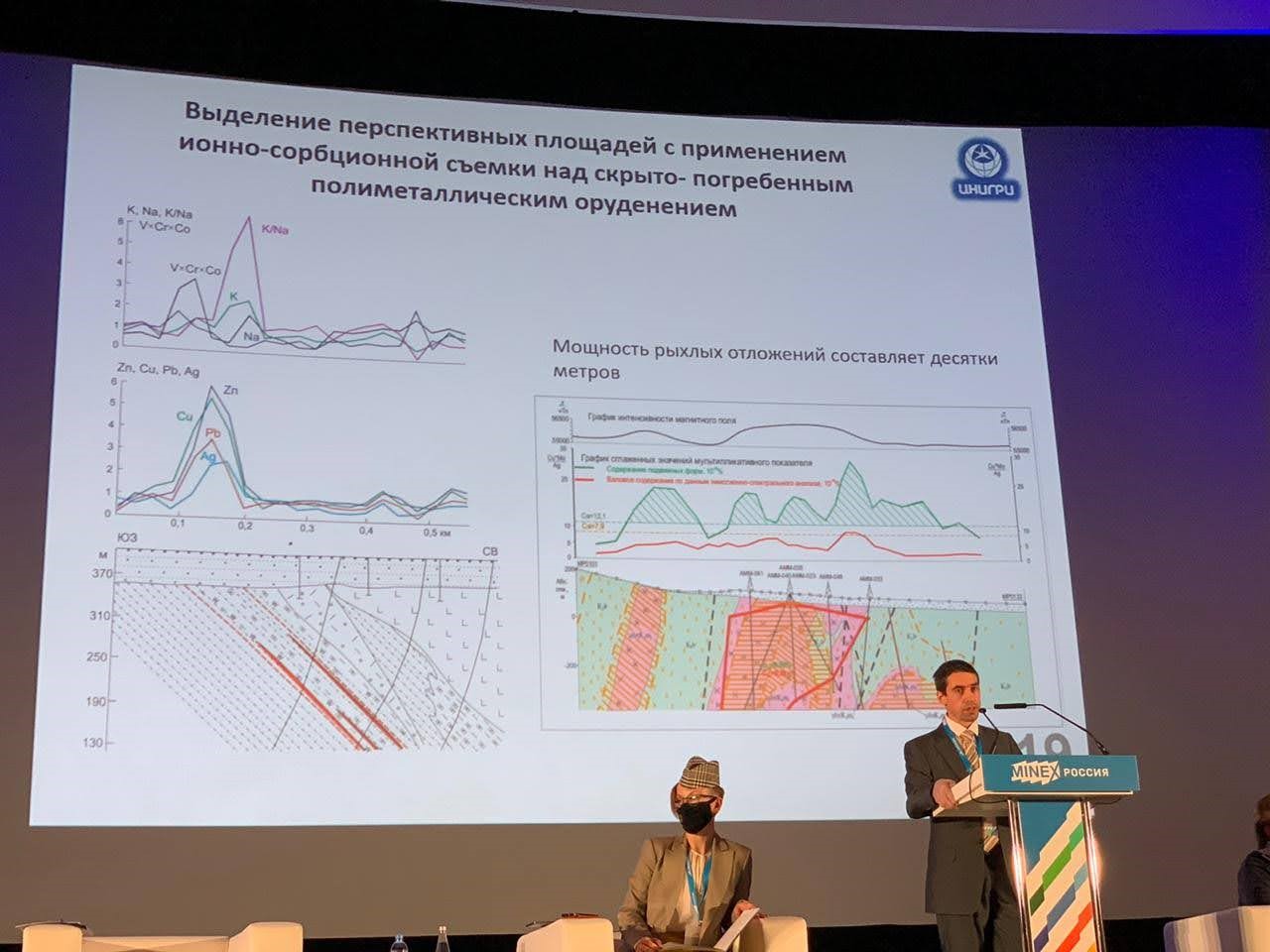 A number of impressive presentations by the session participants were devoted to innovative research using geophysical methods and some other activities of companies prospecting for nonfuel minerals within the Russian Federation.
In addition, TsNIGRI presented an exhibition booth dedicated to the institute activities. Active communication with representatives of mining, consulting and research companies indicates the the institute prominence in the industry and the huge potential for further cooperation with subsurface miners.
Conducting such a major event in complex epidemiological conditions posed certain organizational challenges.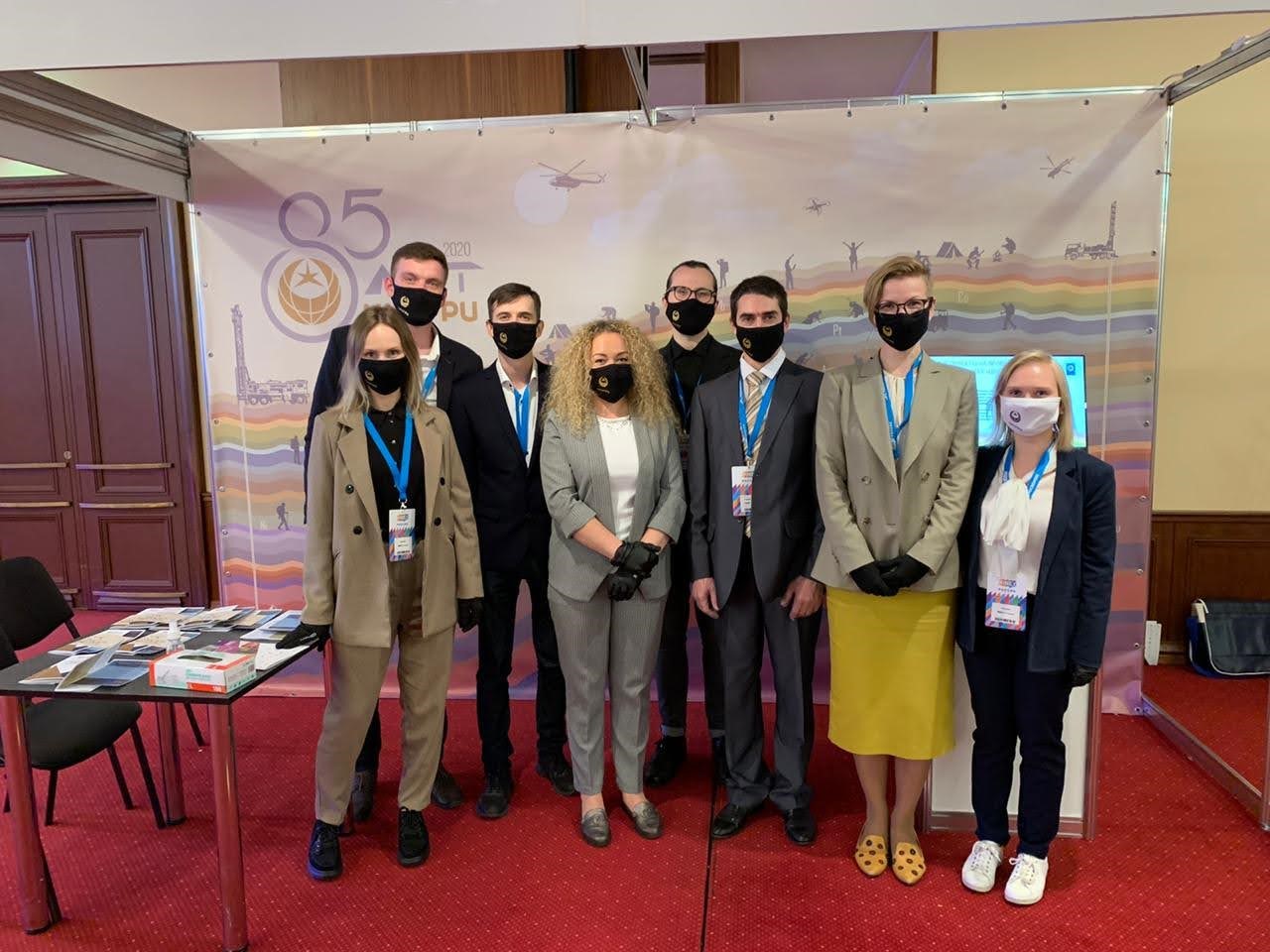 Young TsNIGRI employees who helped to organize the forum have gained unique experience working at conferences during the pandemic, which will be useful in preparing the upcoming events to be held in the institute, the II Young scientific and practical conference and the X anniversary TsNIGRI conference in 2021.